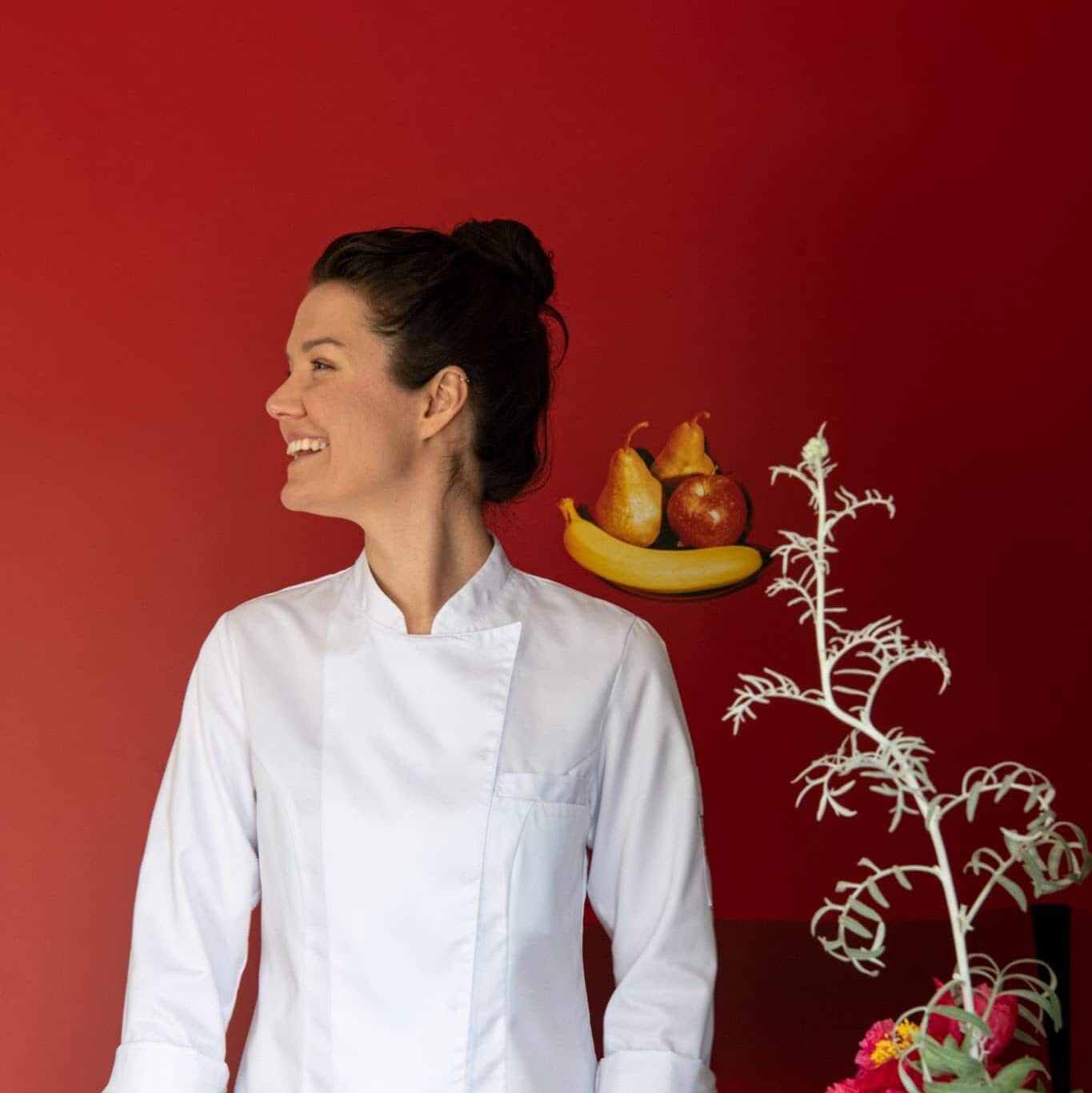 At 35, Jessica Rosval has been named female chef of the year in the Guida Dell'Espresso; a coveted guide to the best restaurants in Italy.
Jessica grew up in Montreal Canada, but in Modena Italy, 6300 km from home, is where her culinary career really took off.
It was a 12-course tasting at Osteria Francescana; Massimo Bottura's three-star Michelin restaurant that introduced her to regional Italian cuisine and evoked an emotional experience that stayed with her as she made admirable strides in her career. Today Jessica is head chef at Casa Maria Luigia; a bed and breakfast under Bottura's brand. 
We pulled her away from the kitchen to get to know her and learn more about her inspiration for all things food-related.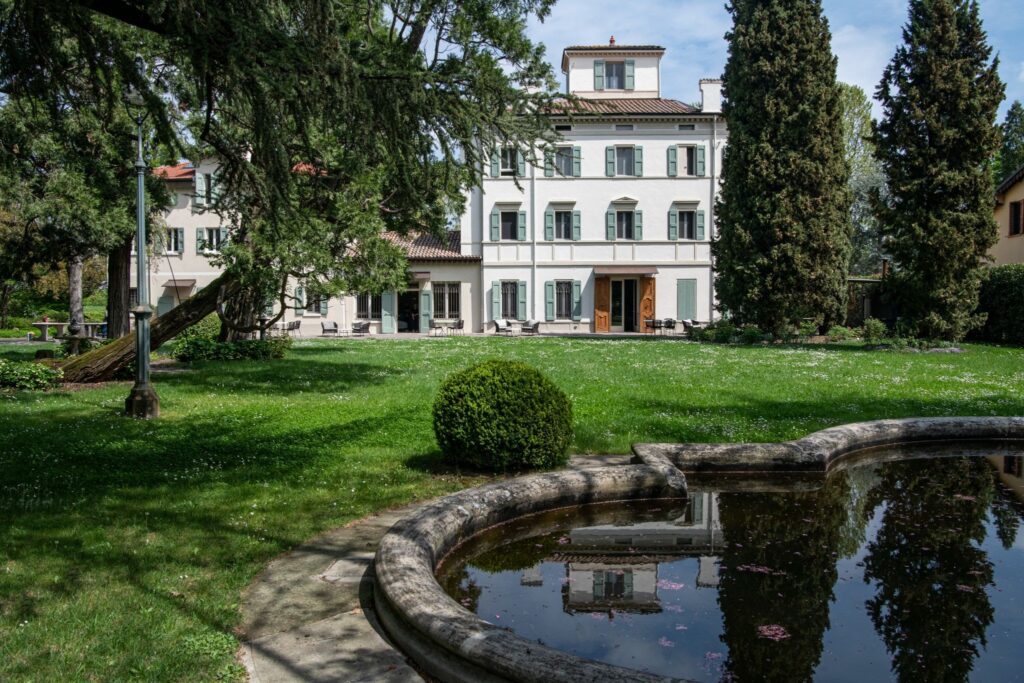 What does the title of top female chef of 2021 mean to you?
I'm honoured and humbled by the award but I 100% share it with my entire team. There's a huge group of people that started building Casa Maria Luigia in 2019. Yes, I'm the chef but it takes a village to build this kind of thing. It's a prize for all of us.
One of your initiatives is to make fine dining more approachable and more comfortable, how do you do that?
The most beautiful thing about food is the connections you make with the people when you're sitting around the table with them. We've noticed that there's a silence in the dining room. People are on their cell phones, taking Instagram pictures. We've lost the essence, the beauty of sitting together to eat, talk and reconnect.
At Casa Maria Luigia, we have four long communal dining tables where the kitchen is open and we do theatrical presentations about every single dish. We present the stories behind these dishes and we get emotional about it. There's interaction, people meeting people. We never see anybody pick up their phones. They are in the moment.
We offer different food programs. One of them being nine courses offered five nights a week, of the most iconic dishes from the history of Osteria Francescana. Massimo is a chef who has been pushing boundaries in Italian dining for the last thirty years. These are dishes that have inspired us and continue to inspire us to create new dishes. The experience creates conversation.
On the weekends we offer an outdoor dining experience. Again, it's nine courses. The dishes are cooked outdoors, in our wood burning oven, on the grill, on the smoker with live music. You don't have to be a guest at the hotel to have a reservation here. It's like having a garden party or a barbecue with friends.
What makes this restaurant unique?
Our objective has been to revolutionize hospitality by bringing luxury back into a place that feels like home and feels comfortable. This is something that we lost in fine dining and in luxury hotels over the last few decades, where everything has kind of become sterile and cold.
Maple syrup is one item you've been importing into Italy, which means you're slipping your Canadian heritage into your dishes. How do Italians like it?
Our contemporary barbecue on the weekends is so open. We're doing lacquered meats with maple syrup. We also do amazing dumplings made with smoked sausage mixed with maple syrup because it adds a sweetness to the saltiness and the smokiness that just marries itself so wonderfully. It's something that isn't a familiar flavour profile to the Italian pallet. It's been super well-received, which I'm so happy about.
Speaking of authentic products, why does it matter if ingredients are certified as DOP, IGP, DOC?
Italy has such deeply rooted traditions and such a huge respect for those traditions. You have generations and generations of families that have been producing ingredients in such a way.
Take balsamic vinegar, for instance, the process to make a vinegar is so complex. It's not even deemed balsamic vinegar until it's been aged for twelve years in barrels. It moves from nine or ten different types of wood, and they've been doing this for hundreds and hundreds of years.
So, to have somebody come along with imported grapes, make a red wine vinegar, reduce it down and say that its balsamic vinegar is totally taking away from this deeply rooted tradition and respect for the quality of the ingredients that you find in this region.
You can't have Kraft Parmigiano-Reggiano stamping their product and say that what they're selling is Parmigiano-Reggiano. It's not, it's full of cellulose and other ingredients. Whereas Parmigiano-Reggiano is made with three ingredients here; rennet, milk and salt, that's it. Again, there's much respect for what the cow is eating, where the cow is raised, how they make the milk, how many rounds of milk they make per day.
So, to lose that too big industries that can mass produce something of a lesser quality would be the end of quality. How are we going to be inspired to create if we lose our deep consideration for quality? Plus, when you buy from small farmers the money goes directly to the families, making it more sustainable.
What should Canadians understand about Italian certifications?
It's a guarantee of quality. It's going to be more expensive, but that money is worth it. If you really want to support the people that are producing the high-quality food products and you want a real taste of Italy and the terroir and tradition, then that's what you need to invest in.
Tell me about your humanitarian work?
I dedicate all my free time to a non-profit that I co-founded here in Modena called Association for the Integration of Women last year. It's an organization that takes migrant women between the ages of twenty and thirty-five, which has been deemed the most disadvantaged group of people in all of the European Union right now.
We offer them cultural integration services and culinary courses with job placements at the end of the four-month program. We've been able to successfully employ many women since starting. I love that I can relate to these women and say, "I'm a migrant woman too." I'm a non-Italian in Italy right now and I've been accepted by the Italian gastronomic community which is a huge breath of motivation in everything that we're doing and for the women in this association.
Why is it important to train migrant female workers in the kitchen?
I think that the kitchen is more than just a trade, I think the kitchen offers a community, a support system, a friendship, it's the skill that I have to offer and hopefully, this can be used as a template for other trades as well.
We all have something within ourselves that we can share to help create communities and support systems. The skill set that I really want to share with these women is culinary training.
Any final thoughts on future moves for you?
The most beautiful thing in life is to realize that you still know nothing. I've been cooking now for seventeen years and I have been learning every single day of my life. In this job, I'm always surprised, always trying something new. After seventeen years, I understand that I still have so much more to learn, I have so many things to see, so many places to travel and so many wonderful people to meet. And so for me, it's just about continuing to live this kind of life that allows me to say yes to every single opportunity.
Right now, I'm in Italy, who knows where I'll be next. It's all about keeping that door open.