HERE'S HOW TO TRAVEL THROUGH ITALY AT EATALY
While international travel isn't in the cards for most, it's a good excuse to find satisfying staycation experiences in our own cities. Consider us your travel agent, because we're planning your next staycation to Italy right here in Toronto, at Eataly.
Entering Eataly's ecosystem is like getting off a plane. Presto! You're in Italy. The restaurants, bars, food counters and marketplace are a gateway to Italy, from top to bottom. Eataly's ethos is to celebrate biodiversity, slow food and clean eating. It curates seasonal products from the motherland while supporting local Canadian farmers, offered at fair prices.
Here's our suggested itinerary for your journey through Eataly.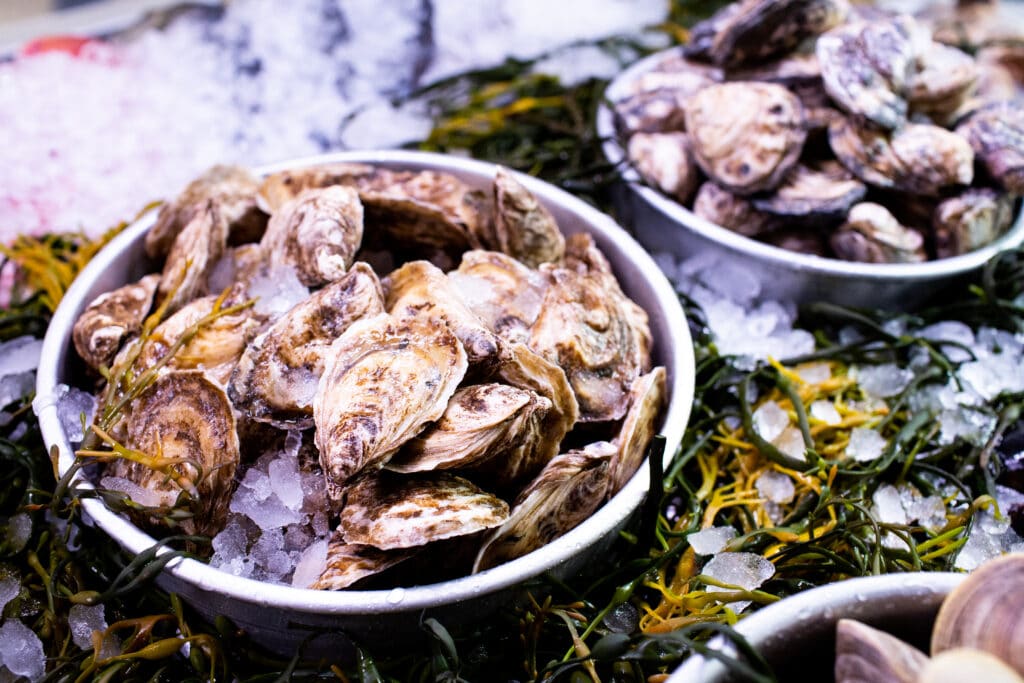 THE FISH COUNTER TO END ALL FISH COUNTERS
Industry insiders know Diana's Seafood is Toronto's top destination for fresh fish and seafood. It's the supplier of choice for some of the city's best hotels and restaurants. Its products come in from all over the world and they are fresh. Eataly's fish counter is stocked with a choice selection of whole, head-on fresh fish, fresh fish fillets (cut in-house), seafood and shellfish.
Pro tip: fresh ricci or sea urchin is flown in every Friday. A tray of these magical creatures will take you directly to the Mediterranean. Spaghetti ai ricci di mare is poetry on a plate, the aroma and distinct flavour of the sea can make you feel like you have just jumped into the fresh, blue waters found in Italy's coastal regions. Traditionally, this dish consists of spaghetti, ricci, garlic and is finished with parsley and a little lemon juice. If you're feeling fancy, add some Zafferano dell'Aquila DOP. Mamma mia.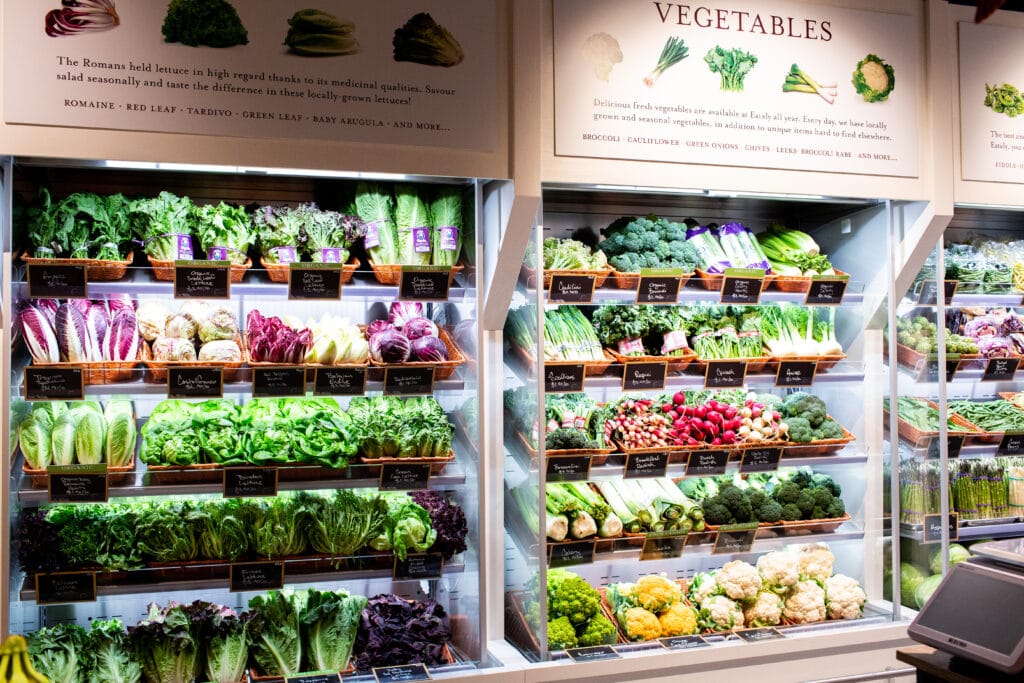 VERDURE, A VERO
Protection of food biodiversity is another core value at Eataly. That's why it sources fruits and vegetables from local farmers who respect the land. For Italians, seasonal fruits and vegetables have always been an important staple. Leafy greens, in particular, are a must-have on the table.
Then there are the plethora of lettuce types. Travel to Italy by concocting a salad of endive, radicchio, romaine and rucola. Top with salt, wine vinegar and good olive oil, and you're in business. If you're looking to amp this up, add a little shaved Parmigiano Reggiano, fresh mint and tarragon. You're good to go.
In Italy, salads are eaten last. Many know all about why Italians eat salad after the main course: it's good for digestion. But, there's another little-known fact as to why. The acidity in the vinegar competes with the acidity of the wine, activating the palate and accentuating the flavours and aromas of the wine. Cin Cin.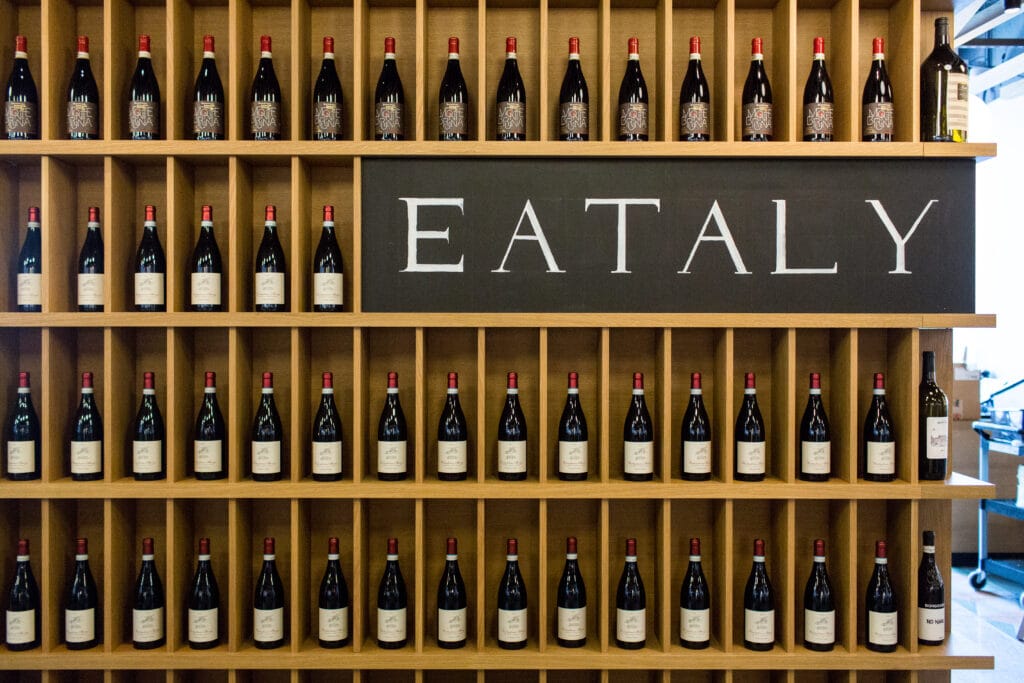 SPEAKING OF WINE…
Eataly is home to a bottle shop featuring off-LCBO premium Italian vini. There are rare and collectable wine bottles, offering high-quality, regional wines. You can find all the classics like Barolo, Chianti and Amarone, and also rarer selections like Sagrantino, Pecorino and Aglianico. If you're not sure what you're looking for, know you can't go wrong. As Eataly says, "every single bottle is an experience. You can travel through Italy at home with this wine selection." Eataly also carries a carefully chosen selection of spirits and liqueurs. So, consider this a PSA for all Branca Menta fans — Eataly's got you.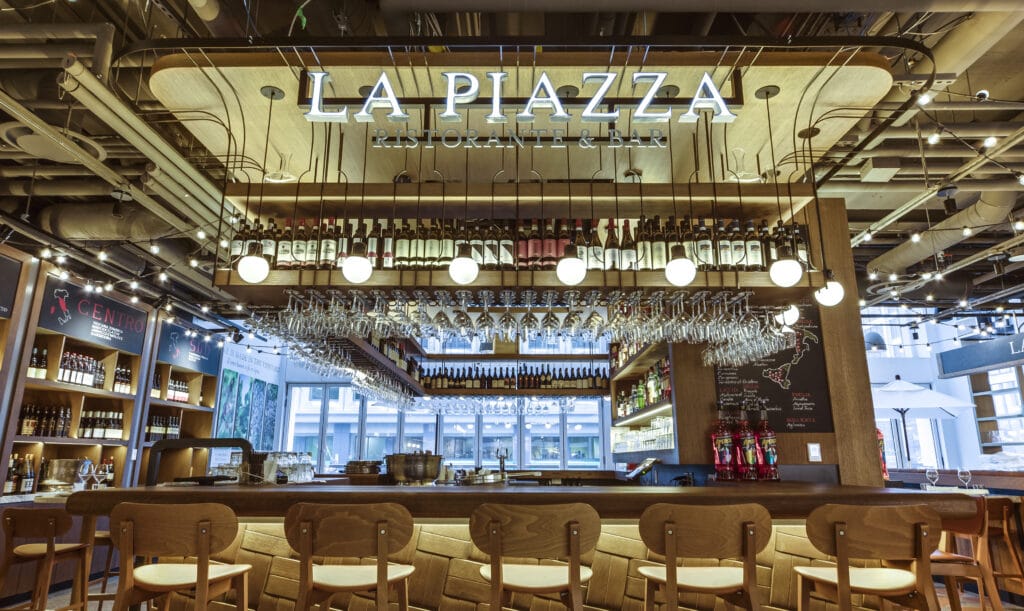 LA PIAZZA DI EATALY
If you're looking for a leisurely snack while you shop (because, why not?): enter La Piazza. Italy's 'locavore' ethos translates here too, this time through a partnership with Euclid Farms, a small-scale urban flower farm sourcing rare herbs and botanicals. Eataly's mixologists create cocktails infused and garnished with these delicate blooms and greens.
The restaurant is bright and airy, creating an atmosphere that brings together indoor and outdoor environments. Its menu features pizza al padellino, a deep-dish pizza found in Torino, authentic Italian salumi and formaggi and artisanal pasta dishes.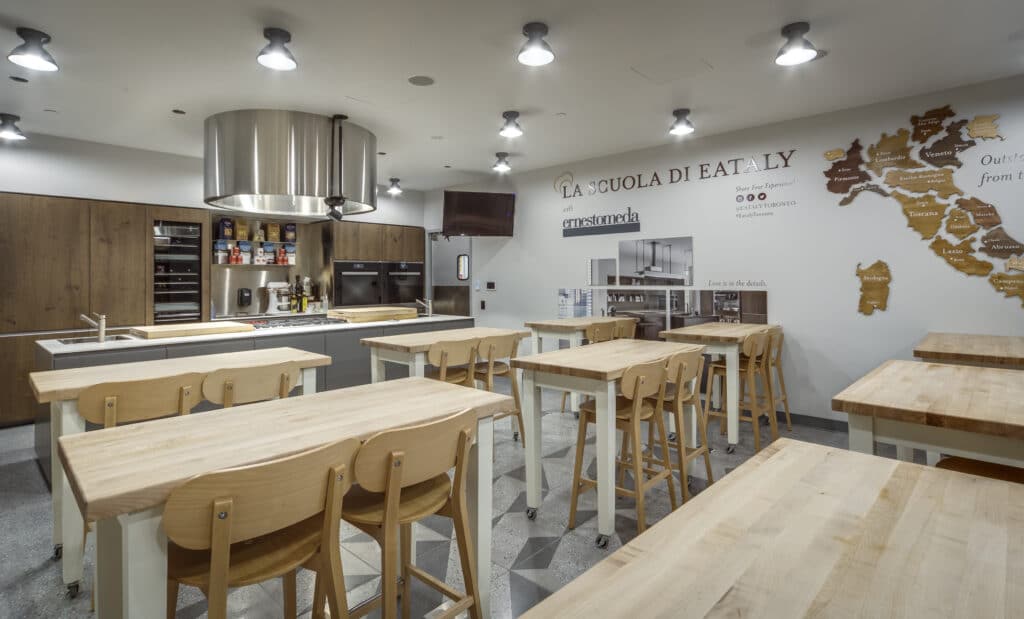 LAST, BUT NOT LEAST: LA SCUOLA DI EATALY
Take a culinary vacation and enjoy authentic Italian cooking lessons right in Toronto. Cooking is a lifelong process of discovery, and for those who are obsessed with technique and details, La Scuola di Eataly is home. With many variations of Italian dishes, students learn the truly traditional way to prepare foods according to their region of origin. Experience hands-on pasta courses, join the wine club or attend one-off classes teaching how to make dishes like cannelloni, parmigiana di melanzane or pizza al padellino. Look out for collaborations between ICCO Canada and La Scuola di Eataly!