The tradition of aperitivi dates back to the early 1900s during the Italian Futurism social movement, Futurismo. This industrial revolution included innovation and experimentation in arts, culture and most importantly, drinks. Filippo Tommaso Marinetti, an Italian artist who played an active role in the movement, would often experiment with assorted liqueurs and bitters to create cocktails and aperitivo-esque mixed drinks, paving the way for Milan's drink scene.
APERICENA: THE 'STUDENT SUPPER'
Aperitivi were traditionally served in trendy cafés across Italy in the 19th century, including Turin (where modern vermouth was created), Rome, Genoa, Florence, Milan and Venice. Consumed before a meal, these drinks are believed to 'open' one's appetite. However, aperitivo has taken on a different meaning in Milan — it is not only the drink you'll have, but also the food that accompanies it. This can range from small finger food to huge buffets.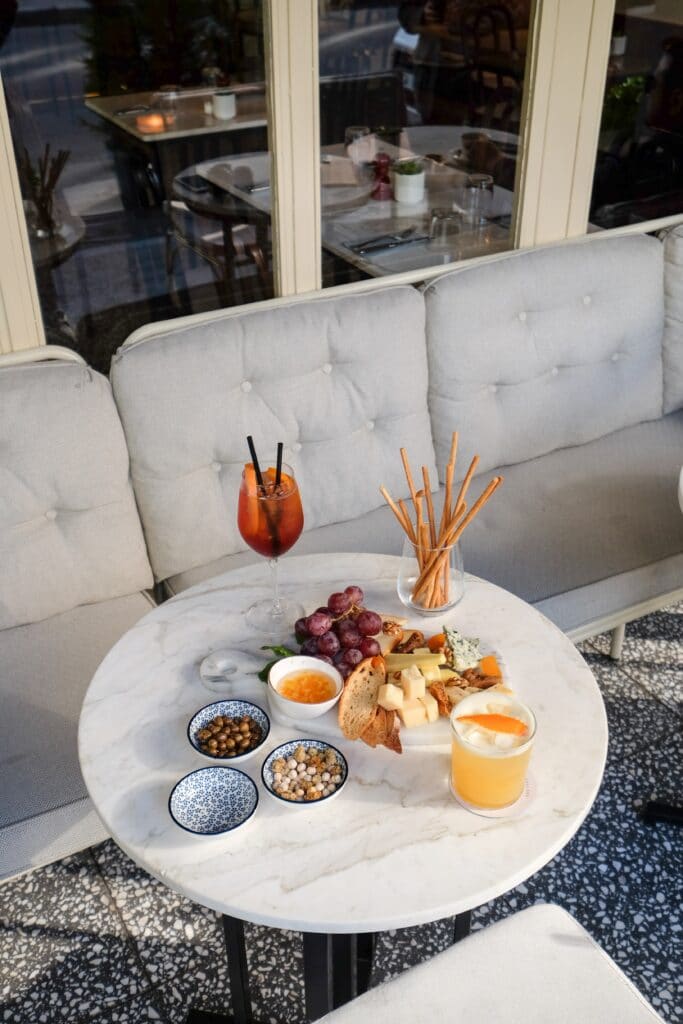 In Italian culture, it's customary to gather at bars and restaurants to drink and enjoy food insieme. Typically, aperitivo takes place between 6 p.m. and 9 p.m., or before dinner. However, the emergence of apericena (adding cena or dinner to aperitivo) is a new twist on aperitivo traditions intended to attract a younger crowd. Literally translating to "dinner aperitivo," apericena is somewhere between a snack and a full meal, targeting students, who possibly don't have the funds for a restaurant dinner or the time to eat at home after a long day of classes. The crostini, bruschette, salads, roasted vegetables, cured meats, baked pasta, risotto and other dishes served alongside drinks for an affordable price are the perfect fuel for students before a night out on the town.
ORIGIN OF VERMOUTH
Though classic Italian aperitivi like Aperol, Campari, and Prosecco are enduring favourites, vermouth is catching the attention of the cocktail crowd. Originally consumed as a medicinal tonic, the fortified wine was a fixture in the 1960s cocktail scene. Today, vermouth is no longer a mere background character in classic cocktails — expect to see it on drink menus across Canada. Vermouth is gaining popularity as the pre-dinner drink of choice, served as it would be in Turin — neat with a slice of citrus. Salute!
"Cities and nightlife are at the centre of vermouth culture, so the timing of its resurgence makes sense. It's an essential ingredient for many of the great, classic cocktails like the Negroni," says Salvatore Mele, Owner of Oretta. "At Oretta, we make a Negroni sbagliato, which literally means 'mistake'. Instead of gin, the negroni sbagliato has prosecco. It's something that wasn't supposed to happen but thankfully it did!"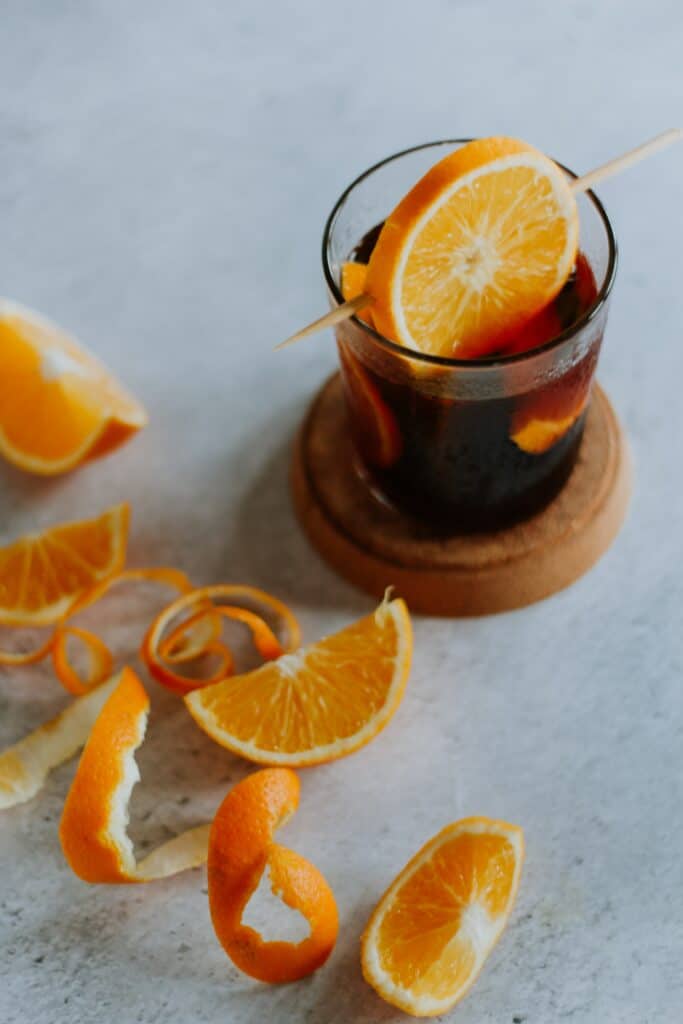 Over the many centuries of its existence, vermouth's core recipe remains essentially unchanged. The fortified and aromatized white wine is infused with an array of aromatic herbal and botanical components such as gentian, hyssop, elderflower, vanilla, bitter orange, cinnamon, nutmeg, coriander, juniper, angelica, marjoram, mint, saffron and cinchona. Several wine grapes are used as vermouth's base, including the bianchetta trevigiana, catarratto and trebbiano varietals to name a few. Though the art of making vermouth has been passed down through history, every producer has their own secret blend of plant extracts, wine, spirit alcohol and sugar.
The name "vermouth" is technically the French pronunciation of the German word for wormwood — Wermut — which has historically been used as an ingredient in fortified wines. Around the 16th century, an Italian merchant named D'Alessio began producing a similar "wormwood wine" product in Piedmont, though his version also contained other botanical ingredients. Though D'Alessio's "wormwood wine" used a drier white wine than modern vermouth typically uses, it is often characterized as Italy's first iteration of the famed product.
In 1786, an Italian distiller named Antonio Benedetto Carpano introduced the first sweet vermouth or vermouth rosso in Turin, Italy. By adding white wine to an infusion of more than 30 different herbs and spices, Carpano is credited with having pioneered the first modern aperitivo. Carpano's wine shop was located just opposite of the Royal Palace of Turin and he sent a crate of vermouth to King Vittorio Amedeo III. The king took an immediate liking to the drink, cementing its status as the 'official court aperitivo'. As a result, the demand for Carpano's vermouth skyrocketed and they kept their wine shop open 24 hours a day.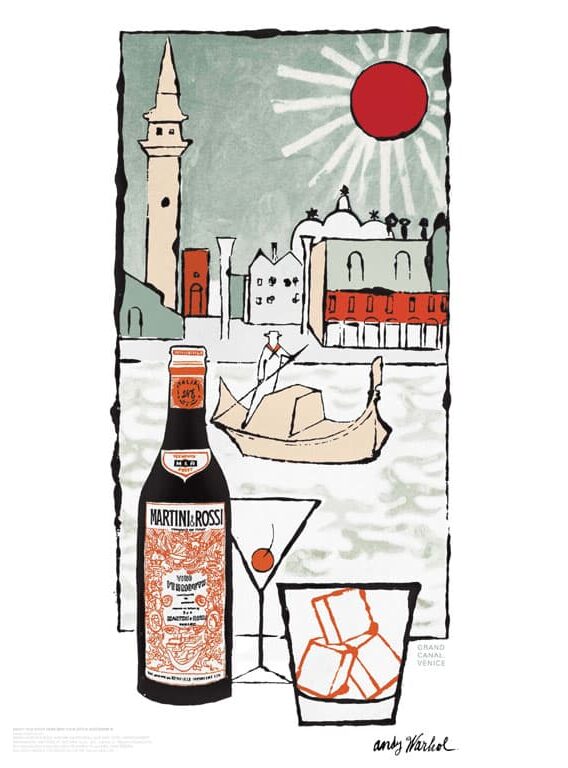 Demand for Italian vermouth dipped following World War II, causing producers to get creative with marketing. In the 1960s, vermouth-forward cocktails grew in popularity because Martini & Rossi began sponsoring motor racing and commissioned Andy Warhol to design a poster for the product. Typical cocktail recipes involved pouring double the amount of vermouth compared to vodka or gin. This slowly fizzled out in the later part of the 20th century as vodka, garnish cocktails and shots of layered liqueurs took over.

Today, there are many spectacular vermouth producers recreating ancient recipes, experimenting with new recipes or doing a bit of both. With vermouth's comeback, some bars and restaurants are adapting their menus to account for Italian drink rituals, starting with a curated selection of aperitivi. Vermouth can be enjoyed as a stand-alone beverage, in spritzers with Prosecco or sparkling wine, or in cocktails like Negroni, Americano and Sbagliato. Regardless of how you enjoy your vermouth, one thing is for sure — sipping on Italian-made sweet vermouth is experiencing history in a glass.