Intro to gustologia
I have been involved in the Italian food scene in Canada for practically my entire life. Growing up in the Bertozzi family was an experience of being surrounded by the best Italian food products that were being imported by my father Adriano, who was well known in the Italian community for his pioneering spirit, as well as his hard work and dedication.
Recently I started my own unique endeavour called gustologia – THE STUDY OF TASTE – by focusing on some of my memorable childhood foods, and those I feel passionate about. The mission of gustologia is to provide a sensory, full circle experience which also includes tastings, gifting, events, education, and small group travel. By sharing my knowledge of food, I wish to include others in my journey and explorations through the world of chocolate, cookies, candy, nuts and other unique specialties. Illustrating our commitment to the best of the best, gustologia was the first to offer an artisanal hand shaped, preservative free sourdough Panettone from Italy flown by air to retail in Canada just before the holidays.
The Italian Ice of Cocktails
Italian cocktails are some of our most loved things, including the well-known, bitter Negroni and the classic Aperol Spritz. At gustologia, we often pair chocolate with wine as well as cocktails, and the Sgroppino is one of our summertime favourites to host at events. It's part cocktail, part dessert, and so much more.
The classic Sgroppino is a balanced combination of zesty lemon sorbetto, Prosecco, and vodka. It hails from Venice, the northeastern Veneto region. Historically, traces of Sgroppino were even found at 16th-century banquets of noble Venetian aristocrats, when ice was a complete luxury. The custom for serving it as an intermezzo, or 'palate cleanser', is very typically Italian. Even though it has become a usual cocktail in Veneto, where they call it sgroppìn, these days the Sgroppino can be found all over Italy. Almost unknown here in Canada, this cocktail might be the next trend setter in every bar repertoire during the hot days of summer.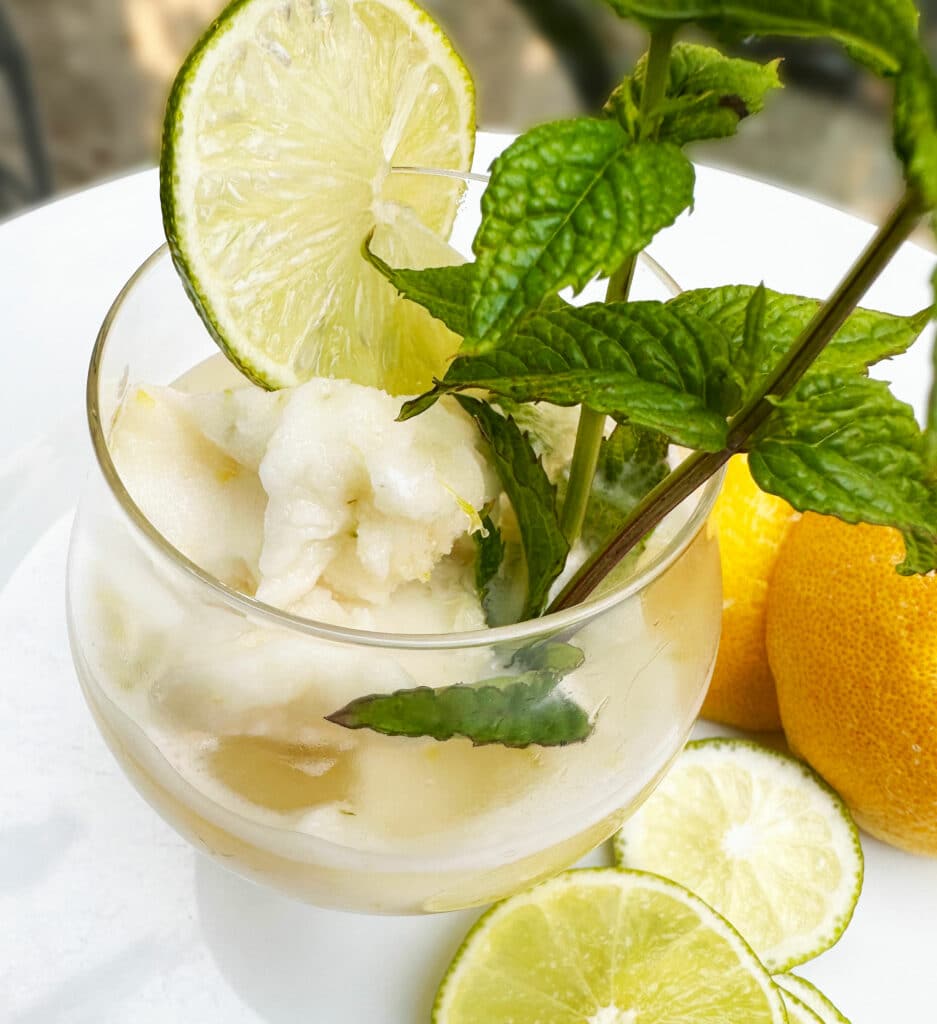 And similar to gustologia, it's really a mouthful to pronounce! Read as 'scro-pee-noe', this hybrid cocktail is as refreshing as it can possibly get. Its meaning comes from the vernacular word, which signifies to "untie", a reference to the belief that it relaxes the stomach after a hearty meal. Whether an after dinner digestivo, or as an intermezzo between courses, or even as light dessert, this drink scores high on the ease factor with simply three ingredients.
There are many variations of the Sgroppino recipe, but the basic version comes down to a scoop of lemon sorbet in a glass, topped with an ice-cold shot of Vodka and a splash of Prosecco. It's really just a two-minute preparation when all the ingredients are close at hand. And since it is frozen, it's essential to mix it up quickly and create one cocktail at a time.
Ingredients for 1 serving of Sgroppino al Limone
2 scoops of artisanal lemon sorbet
½ ounce Italian grain vodka
2 ounces Brut Prosecco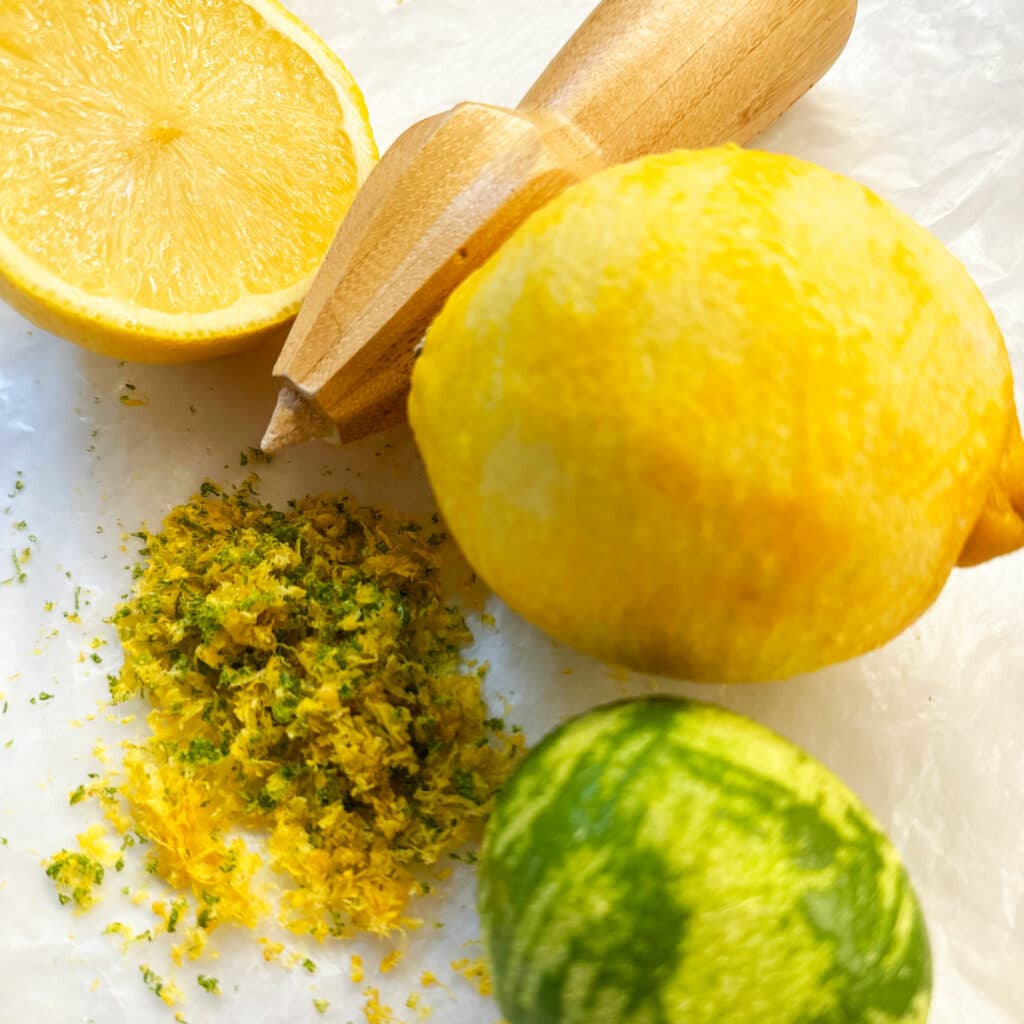 Directions
We recommend the first step which is to make fresh lemon sorbetto if an ice cream maker is available, but it can be purchased for convenience. The sorbetto does not need to be overly sweet.
Begin by freezing a small steel bowl and the cups used for serving the cocktails. Quite a few different kinds of cups or glasses can be used for this cocktail, but all vessels should be chilled. Ditto for keeping the Vodka in the freezer as it will not solidify. Remove once it's very cold.
Gently whisk together a scoop of sorbet and a splash of the Prosecco until integrated, but still quite thick in the cold bowl. Slowly pour in the vodka and combine.
Place a second small scoop of sorbet into the cold glass and quickly slide the whisked frozen mixture in before it melts. Add the remainder of the Prosecco. Do not stir excessively. The texture should still be relatively icy and slushy.
Garnish with a lemon or lime slice, and/or some citrus zest, and sprigs of fresh mint leaves.
A few tips and variations:
• Add some Limoncello liquor to the mix, and less vodka, or replace completely.
• For a creamier version try lemon gelato (not sorbet).
• Play with different flavours of sorbetto like strawberry or raspberry.
• For the mojito version of Sgroppino, replace the lemon with lime sorbetto, and vodka with white rum.
• For a Japanese twist try Saké instead of Prosecco, with Limoncello and fragrant yuzu juice.
• Line a section of the rim with a fine caper salt for a less sweet version.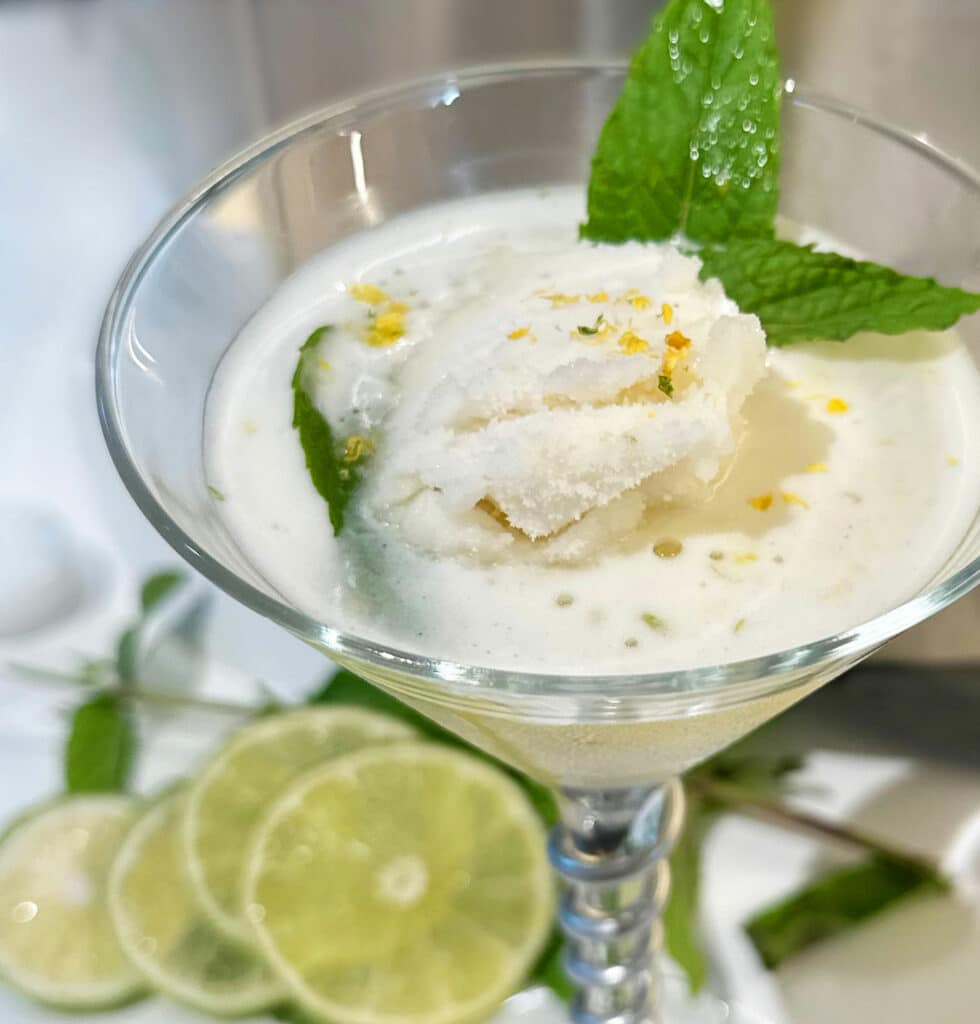 As mentioned, no set glass is used for a Sgroppino cocktail. It looks elegant in a chilled tulip champagne flute or in a coupe, and its frozen deliciousness is just as content being placed in a Martini glass.
Serve a mixture of savoury nuts, popcorn, and crackers to eat alongside, or go with a totally sweet dessert like shortbread cookies or light cream wafers.
Once practiced, this is a simple, fun, and beautiful drink that will impress many. Any which way it is mixed together the Sgroppino contains all the necessary elements for an excellent drink: alcohol, water, sweetness, acidity, and heightened aromas and tastes accented by fresh ingredients. By keeping these factors in mind, a bartender, professional or not, will always mix a splendid cocktail.
Photo credit: gustologia